Santa Claus is coming to Pine Hollow Ranch!

Christmas Family Pony Camp on Dec. 15th from 12-3, Limited Tickets $35 each person, online or RSVP 208-369-3827 and pay at the gate
It's a VIP exclusive party Come and Go or Stay fun time;
With scheduled fun like: Zebra training, Trick horse demo, Story time with the Elf, Mr. Santa
With special guest Mrs. Claus! Tricks with Daisy and Lucy the Goat and Pig! Horse Rides!
Cart Rides! And yes of course,………………PONYS!
Limited online Tickets $35 per person "Christmas Pony Family Camp"
Dec. 15th 12-3pm
​SKIP the Crowd & Lines! Sat. December 15th, NOON-3:00pm Exclusive limited online Tickets
"Christmas Pony Family Camp"
$35 per person/child (1 & Under free), This Camp is organized by Elves on a schedule of Rotating stations like many of our Camps are run, there will be a schedule sheet upon arrival.
​Time will fly and you and your Family will be Busy Busy with so much to do!
There will be warm up areas, and regular breaks, Please Dress WARM!
Includes: Time with Santa, Story time with the Elves,
Horse Ride for kids, Mini Mule Hugs & Brushing with 'Trouble',
Mini Pony Interaction leading through Trails, Trick animal fun time with the mini Animals & the baby ZEBRA, Games, Horse Tricks with 'Pistol', Cart Tours in the Pines of all the horses.
Warm up time with Hot Cocoa and Candy Canes, Photographer on site for optional Family Photos.
"A family Fun day that will bring smiles and laughter and memories of horses that last a lifetime,.....and Santa too of course
Powered by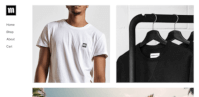 Create your own unique website with customizable templates.